Efficiency, Accuracy & Effectiveness from YSL Transportations
13th June 2018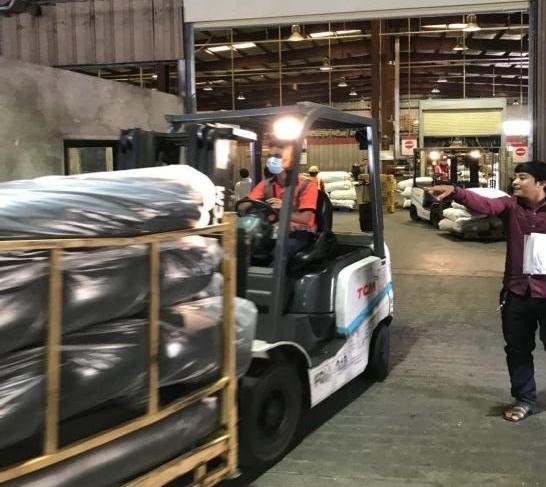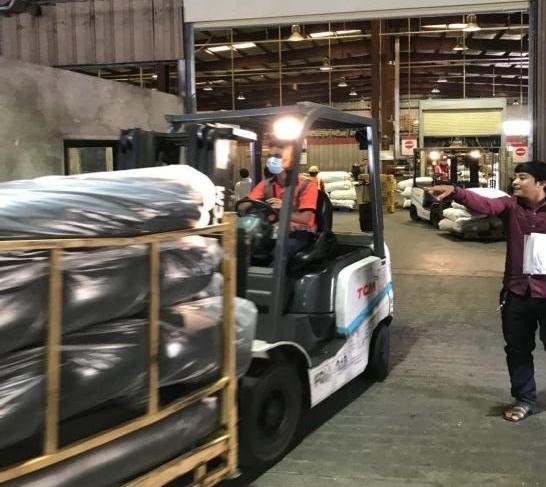 YSL Transportations are our new member in Cambodia! The company are located in the country's capital, Phnom Penh and were recommended by 2 current UFO members in their application.
Operations Manager, Mr. Theara (Donal) states; "YSL Transportations is one of the leading shipment companies in Cambodia. We offers wide range of global logistics services to meet varied requirements including freight forwarding by air, sea and land, customs brokerage, 3PL services and shipment consulting services. Our professional and experienced team works with efficiency, accuracy and effectiveness with reasonable rates and always delivering on-time. We also have excellent relationships with the best air and ocean freight carriers in the world."
YSL have recently completed the air import of 1tn of fabric and garment accessories from Shanghai International Airport in China to Phnom Penh International Airport as pictured right. Donal explains; "After receiving the request, we carefully coordinated all cargo handling, booking, packing and transport in cooperation with our partner and client. We also handled all documentation and our team worked closely with customs to ensure all processes were fully completed. The cargo was successfully delivered to the consignee's door safely and on-time to the satisfaction of our client and pride from the YSL team!"