End of Year Message to Members
17th December 2015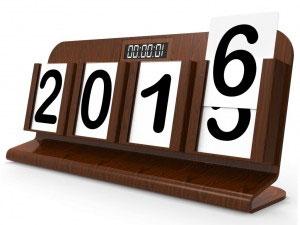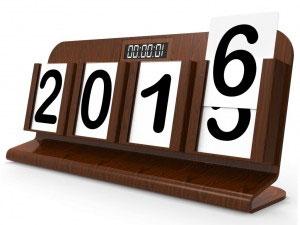 As the New Year is approaching, I want to take this opportunity to extend my heartfelt greetings for the season and to thank everyone for all their efforts throughout the year. The success of our network is built on the efforts of our staff and our Members – so thank you all.
Our [UFO Head Office](https://ufofreight.com /about/help-and-support) team has grown and is now a strong group of talented individuals drawn from a variety of transport and media backgrounds, all of whom want to contribute to the future success of our network. Together, we have attended several coaching and development courses leading to a more efficient team.
For me, it is important to keep growing on a professional level and at the beginning of the year; I graduated with 3 distinctions from an ILM Level 5 Certificate in Leadership and Management, focussing on innovation and change. The course provided a very beneficial way to study a wide variety of proven theories and techniques to improve leadership and I look forward to applying what I learnt to my role with UFO.
2015 been a great year where we achieved many accomplishments together including:
Launched our Gold, Silver & Bronze Scheme
A focused approach to support Members in achieving the optimum benefits of belonging to our organisation in a practical, logical way.
Celebrated our 15th Anniversary
To mark this milestone we gave our network a fresh new look, including a revised logo and new cutting edge website and Smartphone Service
Collaborated with 100+ Top Industry Exhibitions
The UFO logo has appeared on the websites of many exhibitions and for the 4th year running, UFO has been approved by IATA to be an Official Media Sponsor of their World Cargo Symposium 2016 (read more).
Refreshed our Brochure Websites
You can see a list of all brochure websites here: ufofreight.com/brochure/list. Simply click on 'Visit Site' and you will be able to note your individual URL.
Improved News Service
We have developed a comprehensive service by publishing your news on our website, smartphone service, LinkedIn and our digital newsletter (which has external subscribers). We also send the articles to several industry media sources.
Two New UFO Badges
We created 2 new email signature badges so that you can present your company to your customers as a well-connected freight forwarder, with partners worldwide.
Raised US $2160 for Charity
Together we raised US $2160 for Médecins Sans Frontières/Doctors without Borders, an international, independent, medical humanitarian organisation that delivers emergency aid to people based on need, irrespective of race, religion, gender or political affiliation (read more).
Quality Control Survey
Results showed that 63% of you are working with over 20 Members. Freight forwarders do not ship to every country every week so these are great statistics and is a 39% increase in inter-trade from last year - fantastic! ([read more](https://ufofreight.com /news/view/quality-control-survey-2015-results)).
14th Annual Network Meeting
We gathered at the Eastin Grand Hotel Sathorn in Bangkok – feel free to watch our online video of the event.
New Payment Monitoring System
We launched our new Payment Monitoring system, designed to improve cash flow between Members and help to prevent any late payments.
Earthquake Relief Program in Nepal
We donated aid and sent it to World Freight International for distribution in the Kavre districts where 90% of houses collapsed after the earthquake ([read more](https://ufofreight.com /reference/fundraising/earthquake-relief-program-in-nepal)).
New Members Area Tour video
We recorded a video so that you can find the key features of this section of our website in less than 3 minutes.
I also take this opportunity to remind you to be active participants within our network. When new business come into your office, please offer it to your fellow Members for quoting. It is then up to them to provide excellent rates and service to win the business.
Finally … we are aware that other networks are charging much more than our fees. However, we acknowledge that many Members are still facing challenging times and we are pleased to announce that we will again be 'freezing' our fees for 2016; there will be no increase to your Annual Membership Subscription for the next year.
Together with the UFO Head Office team - Judith, Sam, Wendy and Dale, we offer our best wishes and happiness to you and your families and are looking forward to a successful 2016.
RACHEL HUMPHREY
President/C.E.O.