World Freight International Awarded by Qatar Airways Cargo for Outstanding Contribution
10th November 2016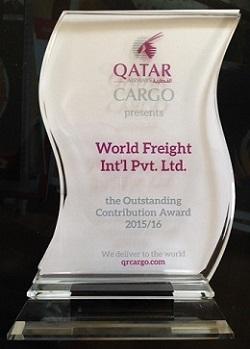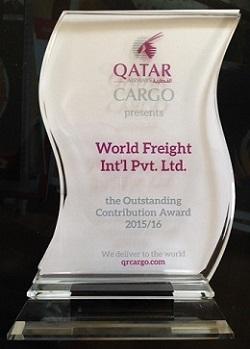 UFO member in Nepal, World Freight International are pleased to announce they have been awarded by Qatar Airways Cargo for Outstanding Contribution in the year 2015-2016.

The event was held at the Soaltee Crown Plaza Hotel in Nepal at the end of October. Photos of the awards are shown in the thumbnail gallery below.

World Freight International were established in 1992 and have developed into one of the largest independent freight forwarders in Nepal. They have been our valued UFO member since 2003.