World Freight International Pay Official Visit to KS Global
19th May 2017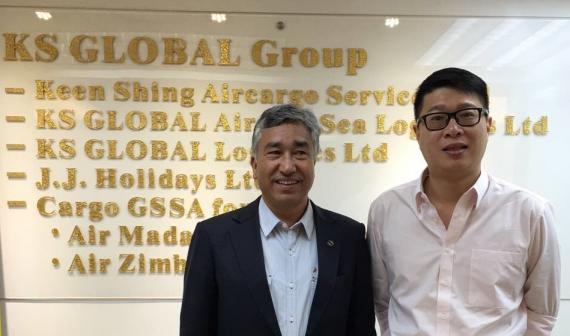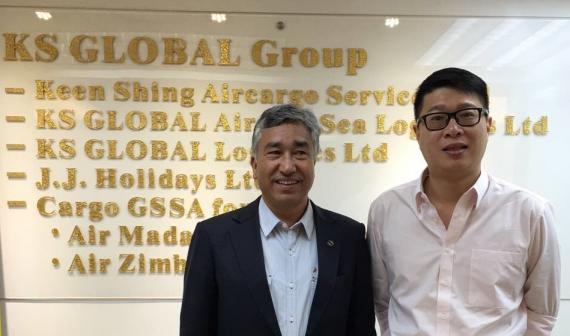 Today, the 19th May, Mr. Prakash Singh Karki from World Freight International (UFO Nepal) has visited the offices of KS Global Air & Sea Logistics (UFO Hong Kong and China).
The 2 UFO partners met to discuss existing business and to strengthen further mutual cooperation. Prakash from World Freight International and Johnny Hung from KS Global are pictured right with further photos from today's meeting in the gallery below.
World Freight International were established in 1992 and have developed into one of the largest independent freight forwarders in Nepal.
The KS Global company slogan is 'the Key to Success' and they develop and execute innovative logistics solutions and a broad range of services tailored specifically to meet individual needs.