World Freight International Receive Another Award from Nepal Airlines
24th March 2017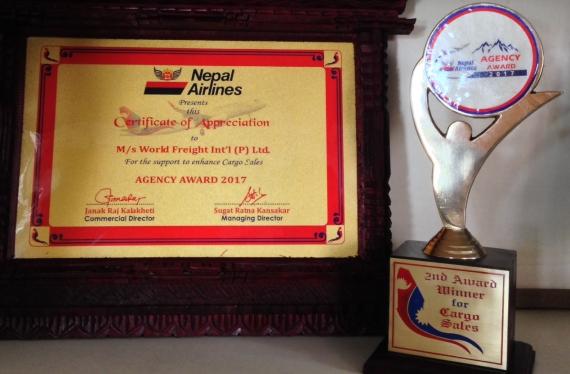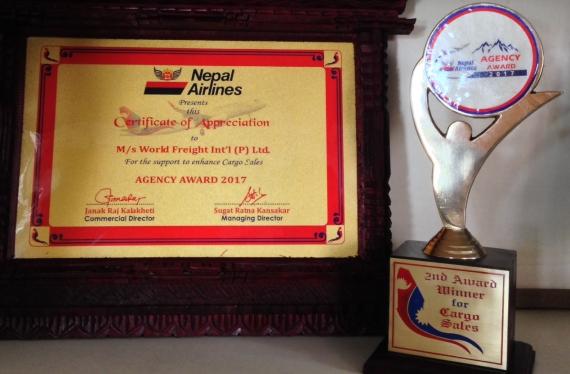 World Freight International are proud to share they have once again been awarded by Nepal Airlines, securing 2nd position as top cargo agent for 2017.

The award ceremony and distribution was held at Soaltee Crown Plaza in Kathmandu on 19th March.

Congratulations to our Nepal members on this excellent achievement proving their continued reliability and quality.
World Freight International were established in 1992 and have developed into one of the largest independent freight forwarders in Nepal. The company is well experienced with a wealth of knowledge in freight forwarding and custom clearance for a wide range of industries. They have been valued UFO members since 2003.