WorldLink with Humanitarian Support Services in Yemen
22nd August 2016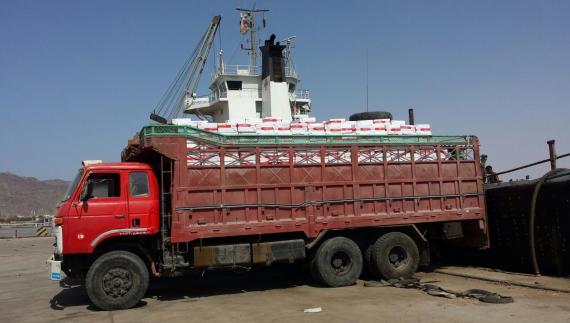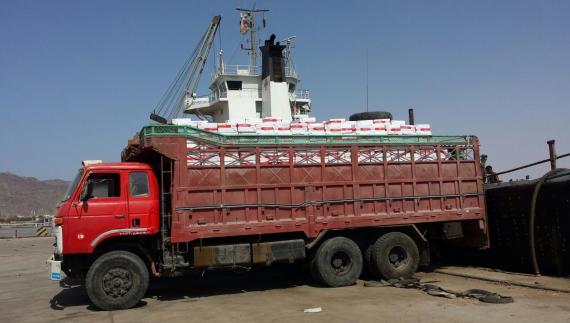 WorldLink International Express (UFO member in Yemen) is a local freight and logistics provider established in 2000. The company is very passionate about supporting humanitarian services in the country. WorldLink contribute their advanced logistics services to the success of local customers, UN organisations, NGO's and all humanitarian organisations by providing outstanding total supply chain services in the current situation.
Mohammed Ali Bawazeer (Business Development Manager) continues; "In the current time and during the last period, we aspire to be brilliant supply chain experts, mastering all elements of business logistics and focusing on operations excellence. We design, implement and operate complex, end-to-end contract logistics and freight management solutions for large and medium sized national and multinational companies.
Despite the current difficult situation in Yemen - logistics had been badly impacted as most of the main airports and sea ports are not functional and most of the major international airlines and shipping lines have stopped calling at Yemen's airports and seaports, WorldLink International have been able to provide the inbound solutions to our valuable customers and offer humanitarian logistics support in order to keep Yemen connected with the world.
As part of our humanitarian logistics services, WorldLink has been very supportive and also provided brilliant aviation services in the transportation of urgent relief materials and medicines and managed the logistics of major international humanitarian organisations in Yemen. During the last period and continuing in the present and future, we are giving all the required support to several organisations such as ICRC, UNICEF, UNHCR, WFP, MSF, IOM and Islamic Relief.
WorldLink International has also been providing UN organisations and humanitarian relief organisations in transporting and distributing humanitarian relief items and food programs to reach the needy and affected civilians in the war areas and destructed regions of Yemen. We have managed to reach very highly inaccessible areas in Yemen to enable to deliver life to the affected people.
With these achievements, we are proud that we are among the few freight and logistics service providers still operational in this period and our professional team is successfully and reliably rendering excellent services to our customers."