Membership List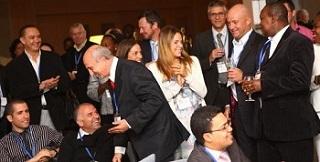 Established in January 2000, our friendly and professional ISO 9001 and ISO 14001 certified organisation is proud to have maintained our 'One Member per Country' policy (with the exception of the UAE, USA and China), making us one of the world's only remaining exclusive freight forwarder networks.
To obtain rates and advice on a shipment, please complete our online Obtain a Quote form. If you are interested in joining UFO, please read our FAQ page and click here to apply.
103 hand-picked members in 96 countries - check out our video library.
Argentina: HM Cargo
Australia: Spark Global Logistics Pty Ltd
Austria: ALLSTA Express Spedition GmbH
Azerbaijan: Dialog Freight Limited
Bangladesh: Cargo Distribution Network (Bd) Ltd
Belgium: Spark Global Logistics Belgium BVBA
Brazil: Double Star Logistics do Brasil Ltda
Bulgaria: Veslam Shipping and Manning Ltd
Burkina Faso: 2MT Transit
Cambodia: YSL Transportations (Cambodia) Co Ltd
Canada: Global Cargo Canada Inc
Chile: Cronos Logistica Ltda
China: CelerityTank Logistics
China: Jetwell Logistics Co Ltd
China: KS Global Air & Sea
China: Sky International Logistics Ltd.
Colombia: L&L International de Colombia Ltda
Costa Rica: ABC Mudanzas S.A.
Croatia: TPG Express
Cyprus: Samson Logistics Ltd
Czech Republic: ZOOM Cargo s.r.o.
Denmark: Fairplay Shipping A/S
Dominican Republic: Caribbean International Cargo
Egypt: Express Al Arabia
El Salvador: CPS Logistics S.A. de CV
Fiji: Cross Ocean Freight Logistics Pte Ltd
Finland: Trans World Shipping Oy
France: Atlantide Logistics France
Georgia: World Ex Ltd
Germany: ALLSTA Spedition GmbH
Ghana: Platinum Shipping and Logistics Limited (PSL)
Greece: Aktis Shipping & Forwarding Ltd
Guatemala: Cia. Promotora de Servicios S.A.
Guinea: Soguifret S.A.R.L.
Guyana: Ansa McAL Logistics Inc.
Honduras: CPS Logistics Honduras S.A.
Hong Kong: KS Global Air & Sea Logistics Ltd
Hungary: Speed Sped '03 Kft
India: Green Channel Forwarders Pvt Ltd
Indonesia: Trans Pacific International Logistics
Ireland: Eastway Global Forwarding Ltd
Israel: Barshan International Forwarding Ltd
Italy: Euro Cargo Express SRL
Japan: Apex International Inc
Jordan: Pro Solutions Cargo & Logistics / DIPEX
Kenya: Intraspeed Arcpro (Kenya) Limited
Kuwait: Crown Logistics Company WLL
Lebanon: Boxer Shipping
Liberia: Destiny Shipping Agencies (Lib) Ltd
Lithuania: Litgina UAB
Malaysia: CARGO4U Sdn. Bhd.
Maldives: Super Logistics Private Ltd
Malta: Global Edge Shipping Limited
Mauritius: Loxton Logistics Ltd
Mexico: Freight & Cargo Services
Montenegro: TPG Express
Netherlands: Nunner Logistics BV
New Zealand: Freight Direct NZ Limited
Nicaragua: CPS Nicaragua S.A.
Nigeria: Skyrace International Freight Forwarders Ltd
Norway: Scandinavian Logistics Partners AS (Scanlog)
Oman: Modern Hot Point LLC
Pakistan: GLS Worldwide
Panama: ABM Logistics
Peru: BHA Cargo Logistic Peru SAC
Philippines: Freight Facilitators Corporation
Poland: Eurogate Logistics Sp. z.o.o.
Portugal: Socargo Freight International Ltd
Qatar: Experts Logistic Services W.L.L.
Romania: ADD Cargo Solutions SRL
Russia: MBB / Delta Cargo
Saudi Arabia: Compass Ocean Logistics LLC
Senegal: Maziza Logistique
Serbia: TPG Express
Sierra Leone: Destiny Shipping Agencies Ltd
Singapore: KMS Logistics (Singapore) Pte Ltd
Slovakia: R-Cargo s.r.o.
Slovenia: TPG Express
Somalia: Almond Air & Logistics Ltd
South Africa: Intraspeed South Africa (Pty) Ltd
South Korea: Dongbo Logistics Co Ltd
Spain: Plaza Forwarding
Sri Lanka: McCallum Cargo Pvt Ltd
Sweden: Scandinavian Logistics Partners AB (Scanlog)
Switzerland: Comet Air-Transport AG
Taiwan: Asia Transportation Co. Ltd.
Thailand: R R Logistics Co Ltd
Trinidad and Tobago: Alstons Shipping Limited
Tunisia: Transport World Services TWS
Turkiye: Volantis Logistics
Uganda: New Africa Cargo Freighters Ltd
Ukraine: Kiy Avia Cargo Ltd
United Arab Emirates: BGL Cargo Express LLC
United Arab Emirates: Compass Sea & Air Cargo LLC
United Arab Emirates: Elite Shipping LLC
United Kingdom: Menzies Distribution Logistics Limited
United States: Compass Logistics International Inc.
United States: ECX Global Logistics
United States: Express Air Freight
Uruguay: Wide World Corporation
Venezuela: Click Cargo C.A.
Vietnam: Logistics Network Vietnam Co., Ltd
Zimbabwe: STC Freight