About Universal Freight Organisation (UFO)
Rachel Crawford established the Universal Freight Organisation (UFO) in January 2000 (Registered in the UK. Company No 3966794) to provide independent freight forwarders access to a trusted, worldwide network of agents who could handle their shipments, whilst working professionally and safely under a strict Code of Conduct.
Watch our Company Video to learn more about our unique organisation and read our FAQ Brochure.
Today, UFO is an ISO 9001 (Quality Management) and ISO 14001 (Environmental Management) certified association built on a foundation of mutual trust, shared knowledge, experience and resources to help each Member company grow their business by either referring one another or doing business directly with one another.
Head Office based in the UK
ISO 9001 Quality Management
ISO 14001 Environmental Management
109 Independent Forwarders
100 Countries
Biennial Meetings (read more)
2,000+ air and sea ports covered
3,000+ dedicated members of staff
400+ worldwide offices
3,000+ shipments handled within UFO every month
"Everybody works for the same end product, generating business for and with other members; exclusive membership makes the bond between members that much closer. Since joining, the network has helped us grow as a business and now forms an integral part of our day-to-day operations." Menzies Distribution Logistics Ltd , Great Britain
With 109 independent freight forwarders located in 102 countries, we are proud to have maintained our 'One Member per Country' policy (with the exception of USA and China), making us one of the only remaining exclusive freight forwarder networks in the world.
Due to our exclusivity, the quality and professionalism of each approved company is of utmost importance. Members are selected due to their excellent reputations within the industry, their accreditation by international authorities and have passed a strict entry procedure.
Our Quality Control Survey and Online Payment Monitoring System ensures continued high performance levels. Each company is required to be an active member, prepared to reciprocate business and attend our Biennial Meetings in order to develop business within the spirit of UFO.
Our Members benefit greatly from being part of a friendly and skilled global organisation. The secret to our 98% renewal rate (one of the highest in our industry) is our Biennial Meetings which allow our Members to meet face-to-face to develop business with their overseas partners.
Our next meeting will place from 26-28 September 2021 in Croatia (read more). For previous meetings, click here.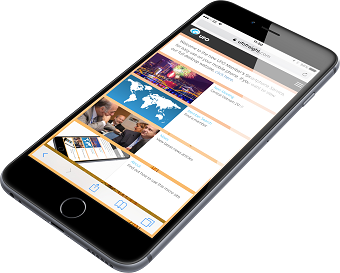 As our organisation is predominantly about acquiring, building and maintaining business relationships, we have developed our own sophisticated Online Networking System and Smartphone Service.
"Before joining the UFO, we had almost resigned ourselves to always subcontracting our shipments to the big 'u know who's' of this industry. In the process we not only got short-changed on commissions but were also rewarded with sometimes very shoddy service! Then we got wind of UFO and, suddenly, a new and exciting way of doing business began for us." Vision Freight, Zimbabwe
Networking has long proven to be a major role in business marketing and the above online tools enable our Members to maximise the benefits of online social technology. Please see our Membership Benefits page or view our FAQ Brochure for more details.