EAF 2014 Customer Service Award Announced
15th January 2015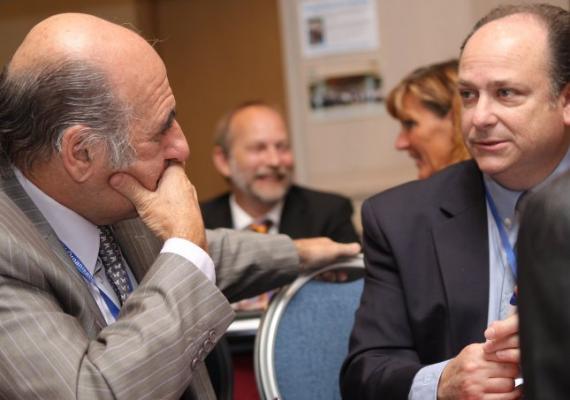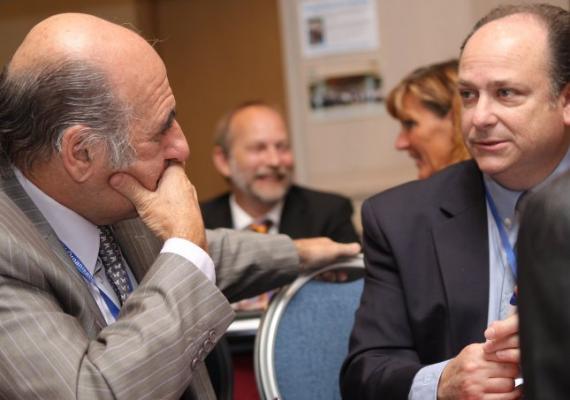 Express Air Freight (UFO representatives in the USA) previously announced the nomination procedure for their 2014 annual employee customer services award (read online article). The company now take great pleasure in naming the winners of the 'Annual Memorial Gary Cusumano 2014 Best In Customer Service Award'.
President, David Marx (pictured on right) reveals "As always, it was a very difficult decision to make, but we managed to narrow down those we thought best exemplified the spirit of this award. Therefore, as we did last year, we have decided to present this year's prize to 2 people:
Michael Dennler at EAF Chicago (Ocean Department)
Esmeralda Rodriguez at EAF Los Angeles LAX (Import Department)
Congratulations to our colleagues! We are most proud of their service and commitment to being the best in customer service. Each winner will receive a personal prize of USD $2000! We will continue to commit to giving the best customer service to all our partners & customers worldwide and to maintain our excellent reputation in 2015."
UFO would also like to congratulate Michael and Esmeralda on this great recognition!