Exhibition Collaborations in February 2018
1st March 2018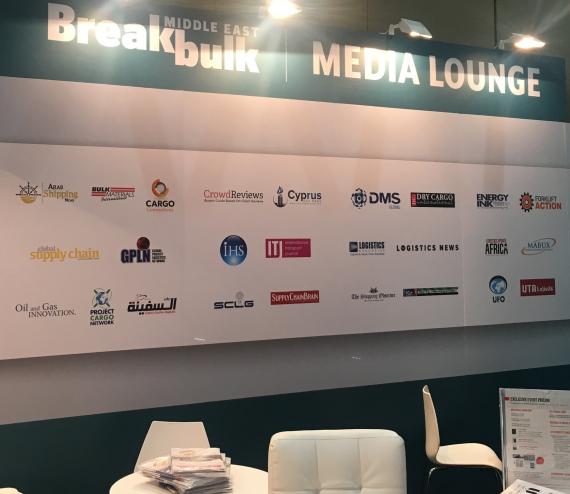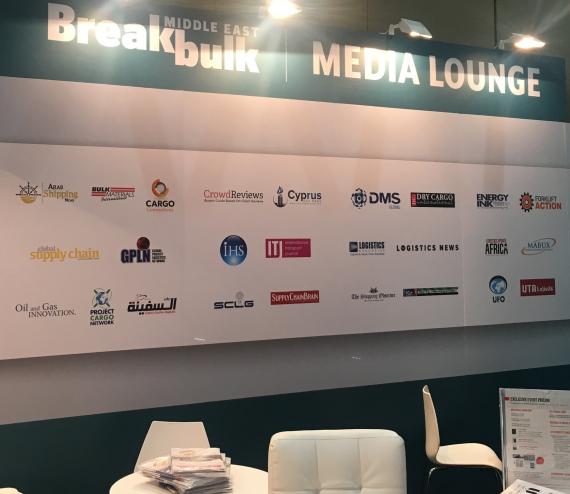 UFO proudly collaborate with many of the world's top freight related exhibitions and events. Over the past 12 months, we have secured collaborations with over 90 industry exhibitions with many more in the process.
An example of the publicity we attract can be seen at the Media Lounge at Breakbulk Middle East which took place from 6-7 February in Abu Dhabi (photo taken by Niju Joseph John of Wilhelmsen - PCN Members in UAE, Senegal and Oman).
We also provide regular updates on LinkedIn to reach a wider audience and send our Digital Newsletter to our membership and external subscribers every quarter.
Below is a handful of the collaborations that we secured during February - click the thumbnail to see details of each exhibition and click here to see a full list with links to each event's website.