Fairplay Handle CO2 Production Equipment
5th September 2017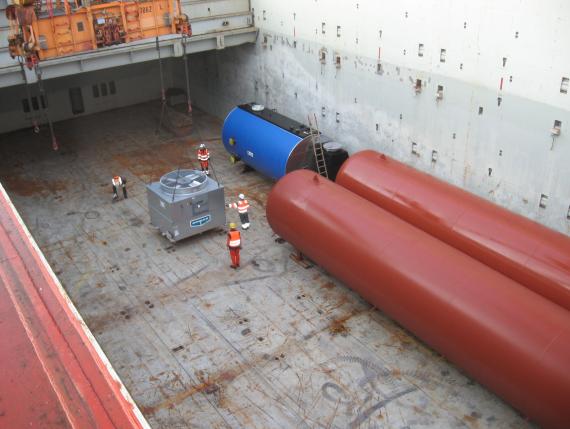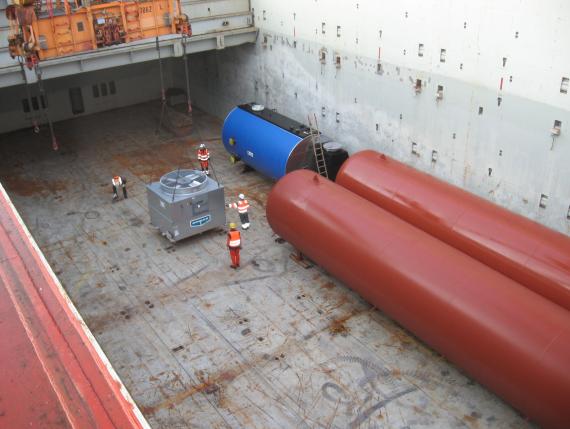 Danish member, Fairplay Shipping are pleased to share the below photos of a recent project involving CO2 production equipment for the food industry in Algeria.

The cargo was delivered from the factory in Denmark to Bremen in Germany in special trucks before being lifted and placed on the quay for shipping as breakbulk to Algiers, Algeria.
The OOG pieces measured as follows:
2 x 18.02 x 3.30 x 3.35m - 28,000kg each
1 x 7.21 x 3.55 x 3.55m - 20,000kg
1 x 2.84 x 2.36 x 2.20m – 1,065kg
Fairplay Shipping were established in 1973 and have been our exclusive UFO member in Denmark since 2006.