First Issue of New eZine: 'International Cultural Body Language'
15th January 2020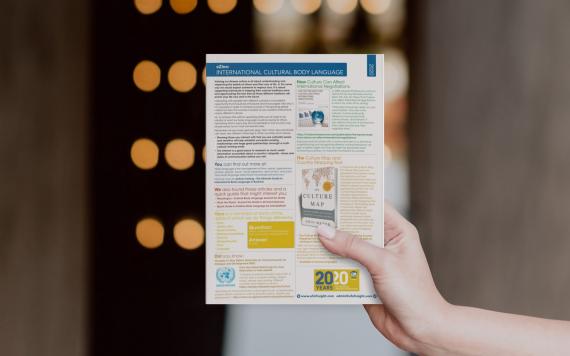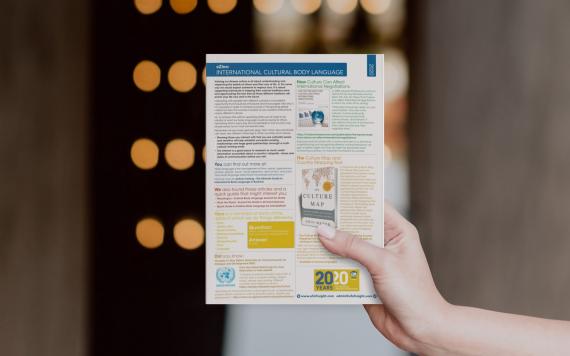 We are delighted to introduce a new service for Members.
We will periodically be issuing a new in-house eZine, which will consist of helpful information and pointers on various topics.
In 2019, our sister company was delighted to be Finalists in both the Training and Forwarder Network of the Year categories of the Heavy Lift Awards (read more). However, we need to do more if we want our industry to be known for maintaining and delivering great standards.
One big step towards achieving this is by creating learning programmes (such as our eLearning Platform) that meet varying requirements. They need to be easily accessible and to encompass different learning styles that suit the diversity and wide-ranging capabilities found within our industry.
At UFO we are constantly looking at ways to improve experiences within our network and as such we recognise the significant importance that learning holds. For us, training is just one element on our learning compass and we are always looking at ways to enhance this section of our membership, to benefit our network not only now - but by building resilience for the future.
Our first issue is International Cultural Body Language and we hope you will find it useful.
Upcoming topics will include:
Generation Gaps
Presentation and Communication Skills
Workplace and People Productivity
Please feel free to print the first issue of our eZine and display it on your staff noticeboard, you can also email around your office to ensure it reaches all your staff.
We welcome any feedback.