Green Channel Forwarders Report Latest Machinery Shipment
3rd March 2020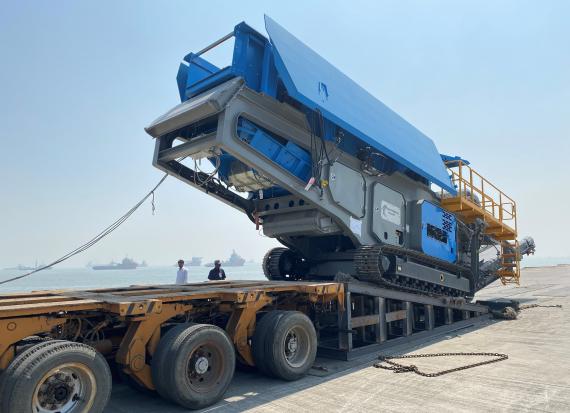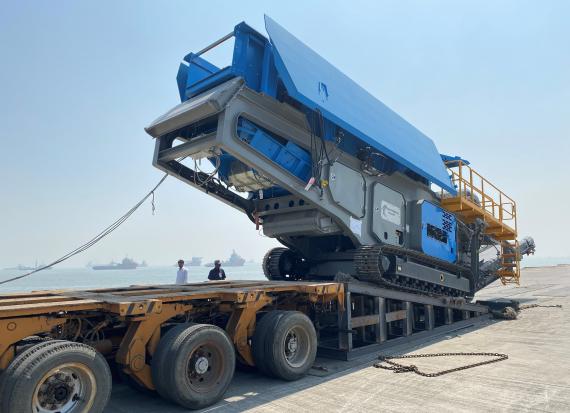 Indian member, Green Channel Forwarders are pleased to report their latest shipment of a machine (falcon mobile metal recovery plant), a conveyor and spare parts. The machine weighed 48mtn and measured 12.5 x 2.9 x 3.9m.
Tushar Murlidharan from Green Channel explains; "We are proud to announce that we got the opportunity to handle yet another shipment for our customer, Harsco India Pvt Ltd. This was a very complex machine and needed high levels of expertise to handle. As it was a self-propelled and remote-operated machine, it required a mobile generator to give electric support to start and roll out the machine from the RORO vessel which we arranged while discharging the cargo from the vessel.
The machine didn't have the supports to lift by crane and therefore, we had to fabricate a steel ramp weighing 3.5mtn for loading the machine with the remote control and DG support which you can see in the photographs below. There were also number of permissions and formalities involved and we successfully completed the task."