L&L International & Eastway Global Collaborate for Air Shipments of Aircraft Engines
25th May 2021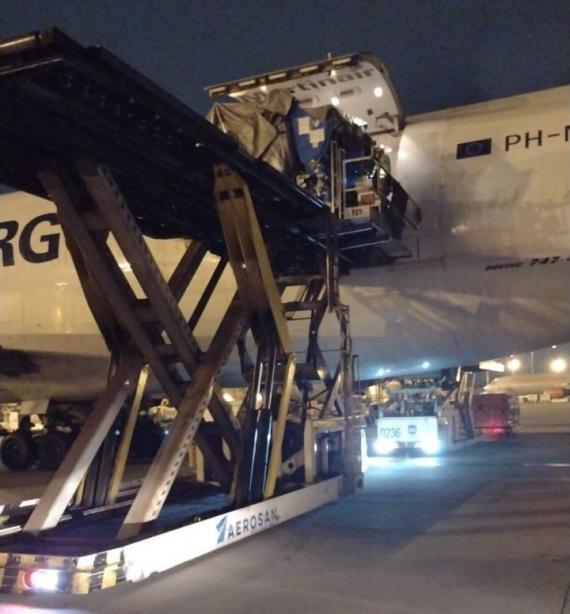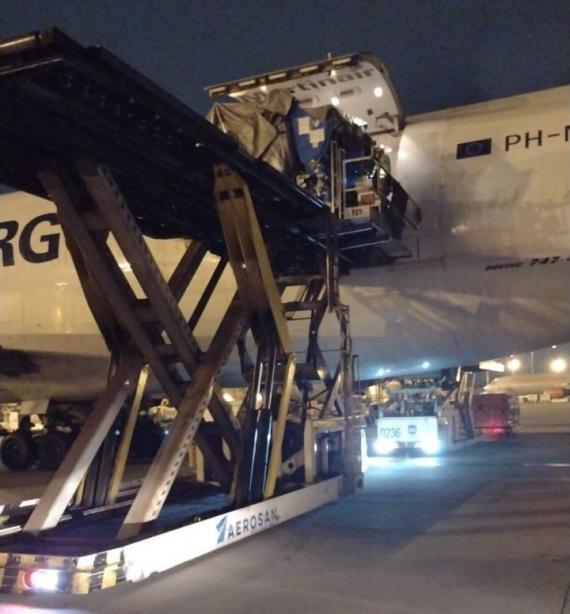 L&L International de Colombia are pleased to report a recent collaboration with their UFO partner, Eastway Global Forwarding, for the air shipments of two aircraft engines.

Each engine had a gross weight of 13,110kg and dimensions of 490 x 320 x 298cm. The shipments from Bogota to Amsterdam took place earlier this month.

Emiliano Leal Acevedo at L&L explains; "We faced complications with the first shipment due to the current situation in Colombia, repairs to the base that the shipper had to arrange before the airline would accept the engine, warehousing issues and additional last-minute documentation and inspections.

After holding on for various delays, we liaised with the Airline Operations Manager who helped us to ensure the engine would fly on our new booking date. The second engine was shipped out more easily with a departure according to booking."

The photos below show the loading of the cargo to the aircraft.
http://www.lylinternational.co