McCallum Cargo Works with Several UFO Members for Airfreight Shipments
10th February 2020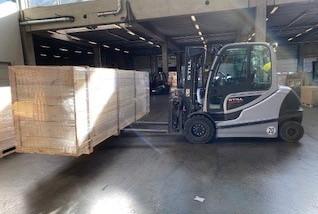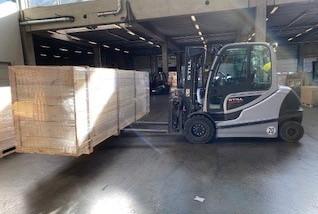 Our Sri Lanka member, McCallum Cargo are delighted to report they have imported over 100tns of airfreight since the start of 2020, working with UFO members around the world!
Head of Freight & Operations at McCallum Cargo, Heresh Fernando says; "We have worked with several UFO members to import more than 100tns of airfreight in a short period of time (from 1st Jan up to today) from the UK and:
Germany - with ALLSTA Spedition
Dubai, UAE - with Elite Shipping
Poland - with Eurogate Logistics
Finland - with Trans World Shipping
Please see the gallery below for some photos of a recent big air freight movement (18,100kgs) from Germany to Sri Lanka for a Hyundai project site in Colombo.
In addition to the above, we have also recently supported some other UFO members such as Green Channel Forwarders (India), KMS Logistics (Singapore), Plaza Forwarding (Spain), Euro Cargo Express (Italy), Nunner Logistics (Netherlands) and Atlantide Logistics (France)."
"We just wanted to share this news with the network in order to thank all UFO members for their support extended to us at McCallum Cargo in Sri Lanka in order to achieve this high volume. We look forward to continuing to develop mutual business relationships among all members."
http://www.eliteshippingdubai.com