Member Interview: Johnny Hung of KS Global, China & Hong Kong
26th April 2017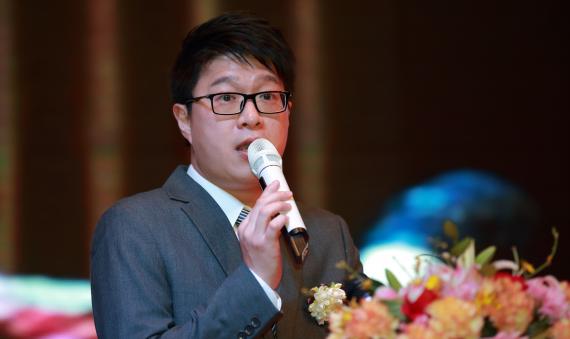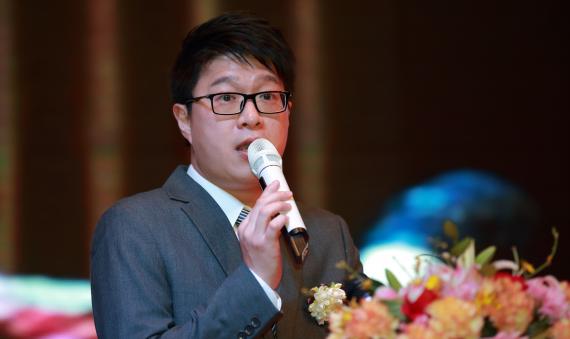 KS Global Air & Sea in China and Hong Kong have a strong commitment, highly-trained staff and a track record for delivering reliable services to their customers and partners. General Manager at KS Global, Johnny Hung (photographed right) is this month interviewee.
How did you first get into the freight industry?
That was interesting; my entrance into the freight industry was not voluntary, and was even a little forced! Or I can say instead, that I started to know about logistics during my childhood. I remember I used to deliver leaflets for my father, around the old KAI TAK airport in HK, watching the aircraft take off and land every weekend. I always imagined that I would be a captain or a flight attendant and travel around the world. Then, from watching my father and hearing and seeing every little thing about logistics, I really found airfreight to be a very interesting thing. I fell in love with this industry before I realised!
Tell us about a project, shipment or accomplishment that you consider to be the most significant in your career?
I am still so proud of myself for handling a special flight for the President of Zimbabwe in 2014. KS Global was the cargo GSSA of Air Zimbabwe but the airline suspended its service to China due to some reasons. In August 2014, the President of Zimbabwe visited China and the plane was to land in Guangzhou with the President's special flight needing to be taken care of and I was lucky to be appointed to take over this task. Since I took the job, I had put myself in a hard situation as I had zero experience in passenger flights. I had lots of communication with the airport and the Ministry of Foreign Affairs to get information and instructions. From the aircraft landing, to the menu of the President and his crew, everything needed to be under control before the plane landed. Finally, we had completed the task successfully and the President's crew showed their satisfaction to my team. I did learn a lot from this task and deeply believe that nothing is impossible.
What drives you in your professional life?
To keep learning is my motivation. My memory goes back to July 15th 1998, which is the first day I worked as a part-time trainee in my father's company. This was also a big day for Hong Kong's logistics field as the international airport moved from KAI TAK to Chek Lap Kok. The situation was a real mess but for me, it was a very good time to learn. It took me two months to enrich my knowledge and I then became a proper freight operator.
It is true that you never stop learning, especially in the logistics field. Therefore, I accepted a challenge of taking an 'IATA Professional Skills for DGR Instructors' course in December 2015. I passed and was accredited as a DGR instructor. Simply speaking, I love logistics or more accurately, I should say that I love airfreight! I find everything new and the field is full of interest. I can face challenges, disappointments and successes throughout a day. Also, from this busy logistics field I can get a preview of international trade trends. I can even see what is happening at the other side of the earth.
What are the current trends that you see in transportation as far as China and Hong Kong is concerned?
Under globalization environments, I think both China and Hong Kong will face a revolution of logistics. The logistics industry's competitiveness is closely related with the economic situation of the whole world, logistics facilities and equipment, logistics industry costs, attractiveness of foreign investment, trade and information etc. The survival of the revolution will be the strongest challenge of the logistics market. China has been called the world's factory for the past decade with logistics almost completely focused on export. But with the increase of the consumption level of the Chinese, the supply chain has been changed. Import will see a remarkable increase in the Chinese logistics market with a bright future putting it in a significant place.
What do you enjoy to do in your spare time?
Well, as a forwarder, I think I do not have too much spare time as I travel a lot and I'm always busy with business. So when I have spare time, I mostly like to be with my family and enjoy every sweet moment with them.
If you were an animal, what would you be and why?
A monkey. People's impressions of monkeys are that they are smart and full of vitality. Another reason is that I was born in the year of the monkey.
If you could meet a famous person, who would it be and why?
I want to meet Mr. Li Ka-Shing. He is a Chinese business magnate based in Hong Kong. Li is often referred to as 'Superman' in Hong Kong because of his business prowess. I sincerely wish to learn something from him due to both his enterprising spirit and persistence.
What is your best childhood memory?
When I was a child, I loved to enjoy every moment with my family at Christmas. It was full of fun, with lots of presents and gifts.
If you could travel anywhere, where would you go and why?
Actually, there is not a specific place I'd most like to travel to. I love travel and traveling all around the world is my dream. I would like to fly to a country directly to then live with the local people there, to understand their culture and to learn their customs. I can say that if one day I quit the logistics field, I will become a travel writer.
What is a skill you'd like to learn and why?
I wish I could have more impressive language skills. I'd love to be able to automatically convert language so that when I get to a different place, I can speak the local language smoothly.