New Africa Cargo Freighters Awarded by Uganda Revenue Authority
11th January 2018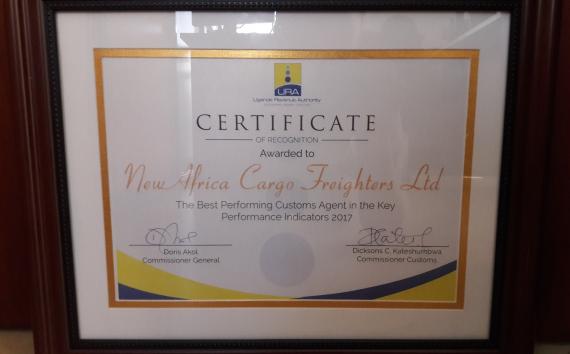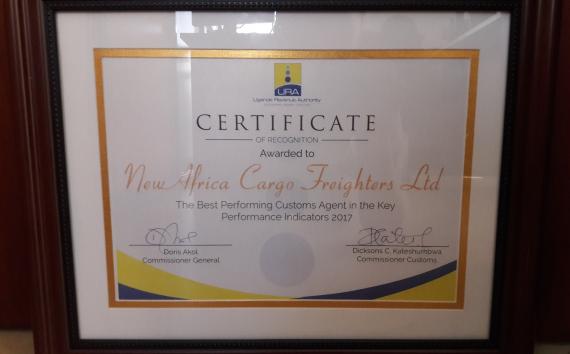 New Africa Cargo Freighters in Uganda have emerged as the Best Performing Customs Agent in Key Performance Indicators awarded by the Uganda Revenue Authority.
The key indicators and parameters that were considered by the Uganda Revenue Authority in awarding New Africa Cargo Freighters as the best performing in 2017 included:
The total taxes collected in 2017 by the government of Uganda using the services of New Africa Cargo Freighters;
Total volume of cargo handled in 2017 - New Africa Cargo Freighters handled over 2,839 consignments in 2017;
The least number of hours taken to clear cargo out of customs and deliver to clients;
The excellent staff training programs conducted by New Africa Cargo Freighters during the year;
Good management of customs transit bonds;
Being members of the Uganda Clearing Industry and Forwarding Association and Federation of the East African Freight Forwarders Association;
Being an efficient customs agent in terms of tariff usage and customs declarations.
New Africa Cargo Freighters would like to extend their sincere appreciation for the continued support of UFO members. Congratulations from the UFO Head Office!