Nunner Logistics Move Head Office to Exciting New Location
29th July 2020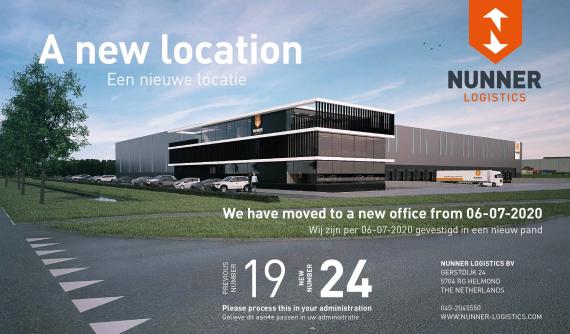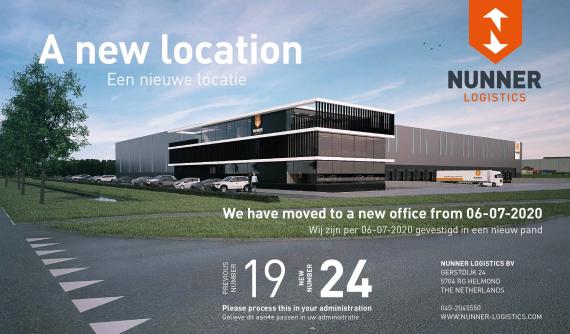 Our member in the Netherlands, Nunner Logistics are proud to report they have moved their Head Office to an exciting new location in Helmond.
"Nunner Logistics moved to our new corporate headquarters as of 6th July 2020. The modern new building, fully in accordance with BREEAM excellent standards, has a solar roof and exceptional facilities (including an Austrian stube and a professional fitness room) making it a very desirable workspace!"
"Directly connected to the office building is a 15,000m2 x-dock from which about 150 LTL linehaul trucks depart to all directions in Europe. Around 100 people will be working in the new building in an office environment of 2,000m2."
Please click the gallery below for some photos of the impressive workspace!