UFO Friends! New Africa Cargo Freighters & Fairplay Shipping Meet in Copenhagen
19th July 2019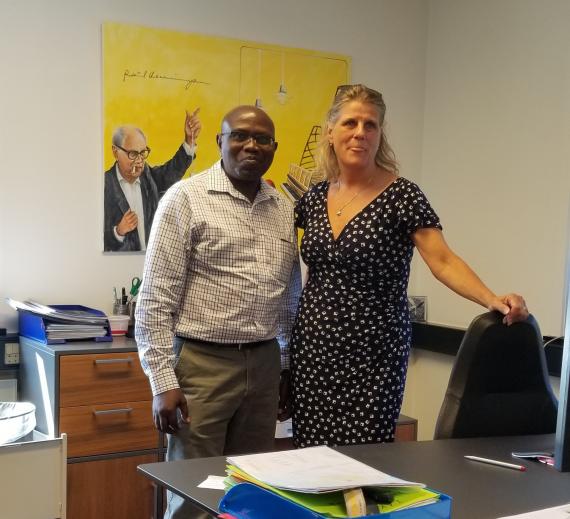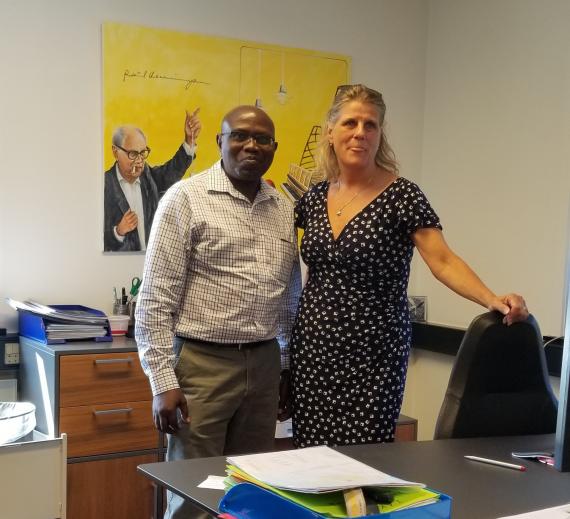 Frank at New Africa Cargo Freighters (UFO Uganda) has continued his tour and visited the offices of Fairplay Shipping (UFO Denmark)!
Last week on 11th July, Managing Director of New Africa Cargo Freighters, Frank Muramura, his partner, Loy, and son Bridge visited Fairplay Shipping Director, Jeanet Hedegaard and the staff at their office in Copenhagen.
Frank says; "We toured the office, warehouse and container yard and renewed our friendship and commitment to continued cooperation."
"Jeanet was very helpful in arranging the transportation for our party of five for the 3 days we spent in Denmark and Sweden and she also offered us breakfast at the office - many thanks Jeanet!"
Frank and Jeanet are photographed right at the Fairplay offices.