UFO Head Office issues Coronavirus Special eZine
27th March 2020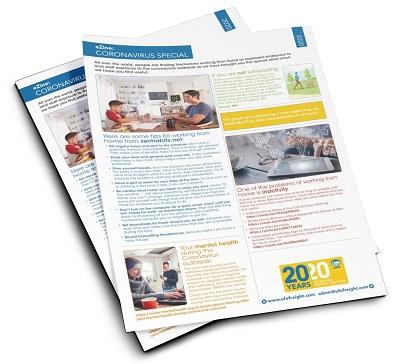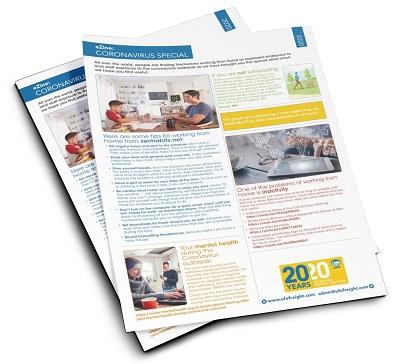 All over the world, people are finding themselves working from home as employers endeavour to limit staff exposure to the coronavirus outbreak.
Therefore, we thought we would issue a Coronavirus Special eZine, which covers tips for working from home, mental health and exercise.
Please feel free to issue our eZine via email to all your staff and we hope it provides some useful information and links during this challenging time.
All UFO Head Office staff are working from home and are here to assist you during UK working hours. So, if you need anything please do not hesitate to email us and we will do our very best to support you.
Again, we are thinking of the health of our global family. Please take good care of yourselves and your families.
Kind regards,
Rachel Crawford FCILT
President/C.E.O.