UFO Head Office's Thoughts on Training Programs to the Industry
28th August 2017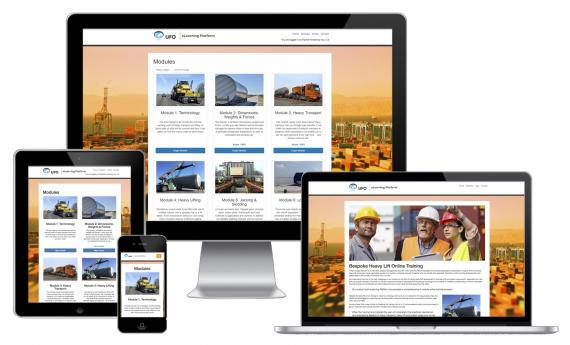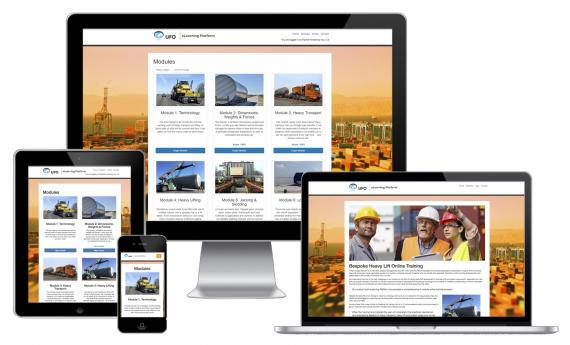 To manage a project well, one needs to know the practical and technical aspects to avoid surprises, or worse ... a disaster.
Universal Freight Organisation recently invested in both professional training from an industry expert and a new bespoke eLearning Platform (ufotraining.com) to provide their Members with a comprehensive training program. See our online brochure for the schedule of modules and sessions.
It is true that in the past, training was obtained 'on the job', but this is in part, because appropriate courses were not available. It is unwise to think this is how it should still be done today. UFO's online training provides theory, physics and principles which should be applied 'on the job' - we don't believe it should be the other way around.
As there is no formal education or schooling that prepares staff for the world of heavy lift and transport, many individuals have merged into the industry without having been properly trained or educated. Some have been in this industry for decades and do not know the physics laws of Newton or Archimedes. No disrespect to those individuals, they were the front-runners of the industry and worked with what they had and knew.
Another important aspect of our comprehensive training program is its ability to help users retain information so that it can be retrieved in a situation where it is required. When learning, students remember an image more than a formula or a piece of text, so we have made sure that there is an image on every single one of our slides. It makes the associated theory or calculation quicker and easier to understand.
Let's face it, nobody (few exceptions) likes to memorise formulas, but we need them to understand, prepare and execute our work. UFO's online training makes it easier to recall the crucial information when needed.
To provide the world-class training, UFO commissioned industry expert, Marco J. van Daal who has over 20 years' experience extending to more than 55 countries on 5 continents. He is Author of the heavy transport textbook 'The Art of Heavy Transport' in addition to being a contributing member of the American Society of Mechanical Engineers and the European Association of Abnormal Road Transport and Mobile Crane. The International Cranes & Specialized Transport magazine frequently publishes his articles.
Marco adds; "It gives me tremendous joy when experienced project and heavy lift forwarders approach me after training and say, 'I have been doing this for 30 years and now I know why'".
We are delighted to announce that since its launch just 2 months ago, over 80 users have already signed up. If you would like to enrol, please complete this form. Each user receives their own personal log-in so that they can train at their own pace with no deadlines.
We hope you find this a valuable addition to your UFO membership.
Kind regards,
RACHEL HUMPHREY
President/C.E.O.
rachel@ufofreight.com