Volantis Logistics are Offering Champions League Final Tickets!
14th November 2019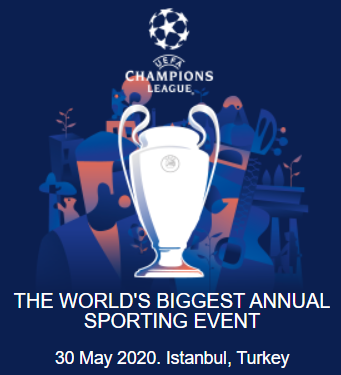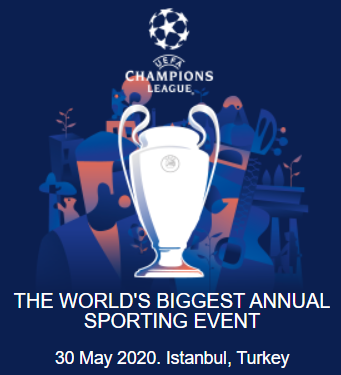 Turkish members, Volantis Logistics are pleased to announce their new campaign!
Managing Director, Tarik Ozcan explains; "As I hope you may remember me and Volantis Logistics from the last UFO Meeting, our company profile, brochures and signatures are quite different than other companies and we believe our promotion should be different as well!"
"If any UFO members can give a minimum of 10 bookings (air, sea, trucking, cross etc) to Volantis Logistics, they will have a chance to win Champions League Final tickets!"
2 Tickets for the European Champions League Final Match in Istanbul
2 Round-Trip Flight Tickets from your City to Istanbul
5-Star Hotel Accommodation (3 Nights)
Dinner at Nusr-Et Restaurant (Famous Turkish Restaurant)
All Transfers in Istanbul (Hotel – Stadium – Airport)
Hosting and Tour around Istanbul
The campaign motto is "You only need your passport and bags to go the Champions League Final Match in Istanbul!"
For every 10 bookings, you will be entered again with a bigger chance of winning!
The campaign validity start on 01/11/2019 and ends on 01/05/2020.
The winning company will be announced on 01/05/2020 with a live broadcast on our website & Instagram at a time to be confirmed 1 week before the draw.
The draw will include all entered companies and the 2 persons should work at the winning company.
The Champions League Final match date is 30/05/2020.