Welcoming Euro Cargo Express in Italy
29th October 2018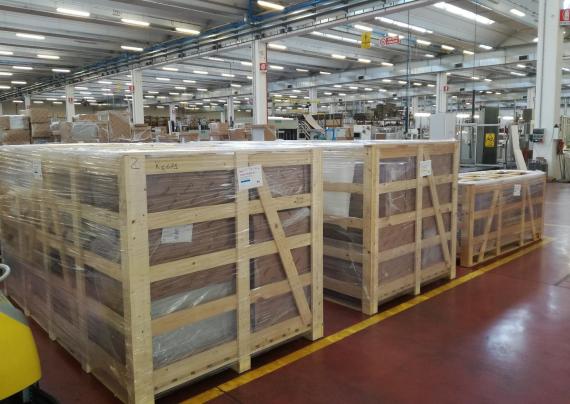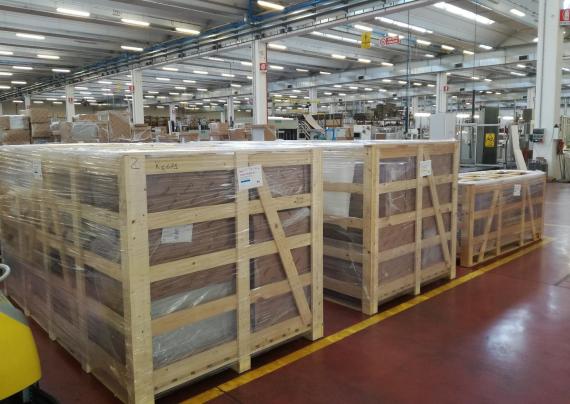 We are pleased to welcome Euro Cargo Express SRL as our new member in Italy. They offer a complete range of air, ocean and road services with offices located in Prato (Tuscany) and Milan. Business Process Coordinator at the company, Mrs Daniela Longo says they are joining UFO "... as we are looking to belong to a reputable network that has an effective system for growth. We particularly like that there is only one member per country which can greatly help solidify relationships which are serious about reciprocity".

Euro Cargo Express have the expert capabilities and experience to handle a wide array of different cargo from various industries, specialising in footwear, handbags & fashion, furniture & home decor, cosmetics & pharmaceuticals, machinery & spares, medical equipment, food & beverage and general cargo.
As Euro Cargo Express are specialised in the transportation of furniture and home decor, they were recently selected to handle an urgent air shipment for Italian Mobili (also known as Spazio di Casa), one of the most dynamic and influential design companies in the complex world of Italian furnishings. Due to production errors for an important project, they needed to re-order the correct pieces and send them from Italy to the USA, but due to timing, they were not able to ship by ocean and required over 70cbm of freight to be transported via air to Miami, Florida. Click the gallery below for photographs.
Daniela explains; "Due to the delicate nature of these products, our main concern was to find the most efficient way to safely transport them to ensure they arrive completely intact, on the most direct service and at the most competitive price. The only direct service from Italy to Miami are passenger aircrafts which would have meant splitting the freight into 4 or 5 flights, so we strongly suggested using a cargo freighter from Luxembourg. Euro Cargo Express used our negotiating strength with the carrier to obtain excellent rates and also worked with them to find intelligent ways to cut handling fees. The products are not usually crated when shipped inside a container via ocean, so we also had to work closely with the factory to make sure the pieces were safely crated and that they met the maximum dimensions required by the air carrier and the trucks to transfer them to the airport. Once sorted, we arranged 2 dedicated trucks to deliver the goods."
The cargo was pre-cleared, so it was ready by the time it arrived in Miami and all the goods were picked up a few hours after arrival and delivered the same day to the client to their relief and total satisfaction. A great job expertly handled by Euro Cargo Express!