January 2019 issue of our Digital Newsletter
1st January 2019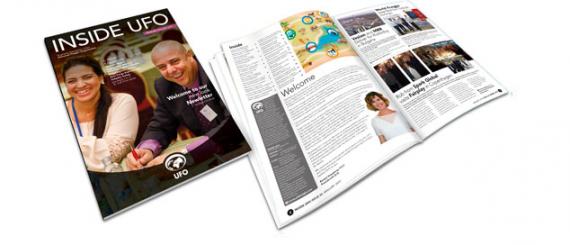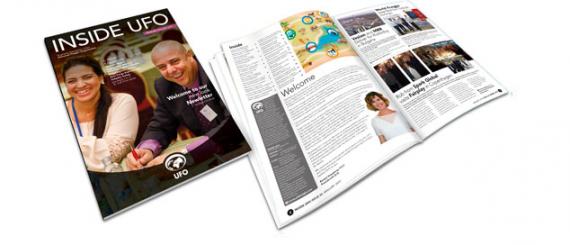 Dear UFO Family & Friends,
Dale Nicholson, our fantastic in-house Graphic Designer, has been working on a new design for our Digital Newsletter and all of us at the Head Office are delighted with the outcome. Who better to feature on its first front cover than Claudia of Caribbean International Cargo and Emilio of Plaza Forwarding – who epitomise the friendship that UFO can bring to our Members.
I am very excited to be sharing this year's meeting with you from 28-30 April in Botswana – it promises to be one of our most fun and exciting yet!
Susan Oatway, Senior Analyst at Drewry, the leading provider of consulting services to the shipping industry says "Whilst the Americas is busy at the moment with renewable energy projects and Asia is dominated by China's One Belt One Road construction projects, Africa has a project spread that is the envy of other regions. From Solar and Wind power to LNG trains, from new road networks to affordable housing projects, from Potash to Uranium mines, Africa is the shining light. While it is true that not every project will need cargo imported, there is still enough development here to promote a significant shift in demand to this region."
We have an exciting schedule planned with a Game Drive and Bush Braai Dinner at Mokolodi Nature Reserve and a grand finale at a wonderful outdoor setting adjacent to a picturesque lake where a feast will be enjoyed whilst seated around a blazing bonfire under the African sky – see page 12 for details.
We could not be more excited about what's in store for UFO and hope this issue marks a wonderful beginning to a happy, healthy 2019 for you.
Kind regards,
Rachel Humphrey FCILT
President/C.E.O.