Rob from Spark Global Visits Fairplay in Copenhagen
12th July 2018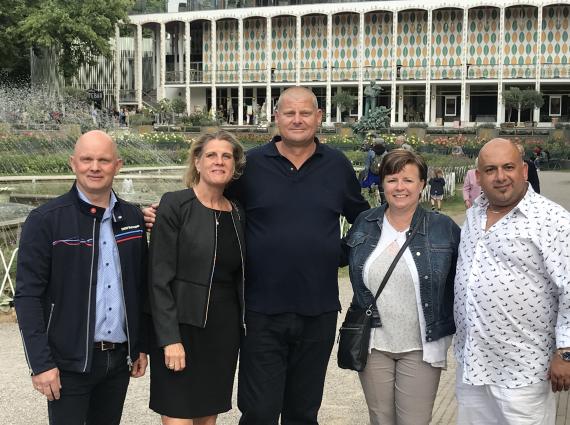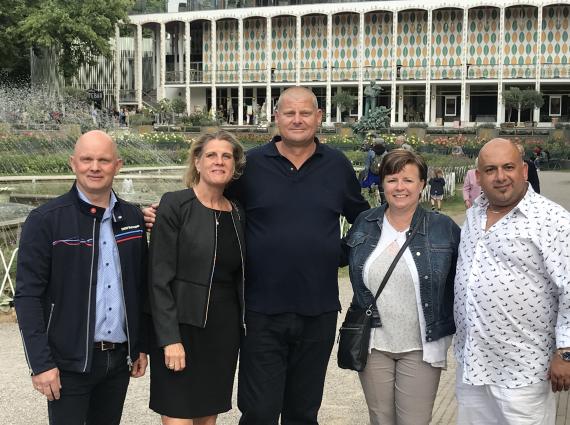 Following on from his visit to Russia to watch the World Cup with fellow UFO member, Ilya Maslennikov of Delta Cargo (click here to read), Robert Mrencevski of Spark Global Logistics has continued his trip with a special visit to Copenhagen in Denmark to see another member of the UFO family, Fairplay Shipping.
Rob says; "Jeanet Hedegaard and her team at Fairplay have been like family for a long time so I decided to say hello. Denmark is a great place and Jeanet and her team made me feel very welcome and went out of there way to also take myself and my 2 friends for a lovely dinner. It was very nice to finally meet her husband as well as her colleagues at work. I really appreciate the hospitality given to myself."
"As I have mentioned before and we all know, at UFO, we have great members and partners, but for me, it is also very important that I have family all over the world and being part of UFO has made this possible which we sometimes take for granted. So I am very thankful and proud to have these people in my life and extremely happy to be part of UFO. Truly, many thanks to both Jeanet and Ilya for their unbelievable hospitality."
At the UFO Head Office, we love hearing stories of our members becoming great friends! Some photos from Rob's visit to Fairplay in Cophenhagen can be viewed below.
http://www.fairplay-shipping.dk