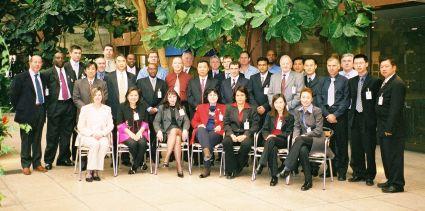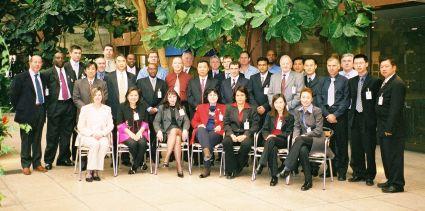 Our 2nd Annual Network Meeting was held on 17 February 2003 at the Skyline Sheraton Hotel in London and welcomed over 35 delegates from more than 25 countries.
UFO Chairwoman, Rachel Humphrey stated 'This is a fantastic leap in numbers from last year where we greeted just 9 delegates. UFO currently stands at 48 members worldwide. This is an impressive figure considering we began just over 2 years ago - the growth of our network over the past 12 months has really been tremendous. We are fast becoming one of the largest and hopefully most successful freight networks in the world today.'
The first opportunity that delegates had to meet was the Cocktail Reception on Sunday evening. This was a great ice breaker and delegates were able to put faces to the names that they had been corresponding with over the past year. The meeting officially started on Monday with an update on developments from the UFO Head Office. During the day we held Workshop Sessions, giving delegates the opportunity to exchange ideas and experience.
We also discussed advancements for the network including the negotiating of rates with airlines/shipping lines, group buying power, marketing strategies, and communication between members. We also had company presentations from each Member. The day was a great success and the meeting closed with a delightful evening at the famous Mezzo Restaurant in London.