Introduction to our Meetings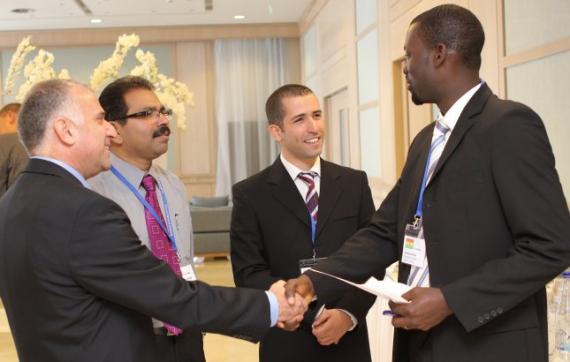 Today's technology makes it easier for our 400+ overseas offices to keep in touch using email, Skype, etc. At UFO we embrace technology and have developed our own Smartphone Service. However, it is a proven fact that meeting face to face is, and always will be, the key to business success.
Most major world markets are represented at our Biennial Meetings. This provides an amazing opportunity for our privately owned Member companies, saving them substantial time away from the office as well as considerable travel expenses by being able to meet together in one place at the same time.
Watch an online video of a previous meeting.
Our experience shows that delegates leave our meetings feeling motivated, stimulated and rewarded with a considerable increase in the volume of business with their UFO partners. New Members are always warmly welcomed at our meetings and quickly become part of our professional and friendly organisation.
"We thank everyone who made our first time at a UFO Meeting a pleasant and enjoyable one! It completely exceeded our expectations to find such a wonderful partnership and friendship between members. It was so much easier for us to become part of the UFO Family and share not only the serious times but the funniest ones." Caribbean International (Dominican Republic)
Our events are all about networking and our new Event Web App helps our Members manage their connections – a key feature is one-to-one messaging so that they can engage with each other before, during and after our gathering. They can also make notes against each 1-2-1 meeting (that only they can see). Offering simple, easy to use features, they can upload their own profile photo and search for delegates to either message or book a meeting with.
"Eastway Logistics may not have done business with every one of the UFO partner offices, but we have certainly had dealings with over 80%. Some offices we deal with more than others, which is natural, but the level of service and assistance received is uniformly excellent. It never ceases to amaze me where business comes from, and the AGM's always seem to create a surge of new interest. The effort Rachel puts into UFO is immeasurable, and this is evident in the high regard that all members have for Rachel and her team, and it shines through at every meeting. From my perspective, UFO is a very positive force to help drive my company forward in the next decade and beyond." Eastway Logistics (Ireland)