Introduction to our Meetings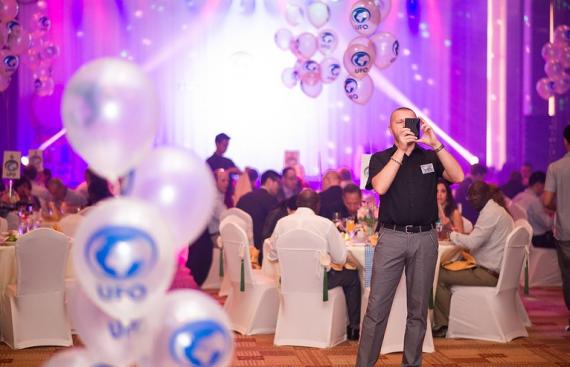 Most major world markets are represented at our Biennial Meetings. This provides an amazing opportunity for our privately owned Member companies, saving them substantial time away from the office as well as considerable travel expenses by being able to meet together in one place at the same time.
"It never ceases to amaze me where business comes from, and the AGM's always seem to create a surge of new interest. The effort Rachel puts into UFO is immeasurable, and this is evident in the high regard that all members have for Rachel and her team, and it shines through at every meeting. From my perspective, UFO is a very positive force to help drive my company forward in the next decade and beyond." Eastway Logistics (Ireland)
New Meeting Hub!
Good communication has been extremely important since the COVID outbreak which is why UFO has invested in a bespoke Meeting Hub where our Members can connect virtually using the platforms that have now become an essential part of daily life including Zoom, Google Meet, Skype, and WhatsApp. Watch this short video to see how the system works:
---
---
During our virtual and face-to-face meetings, delegates are able to introduce their company and highlight their specialist areas, discuss cross trade and potential collaborations as well as providing information regarding their country's regulations and requirements.
Read about our next event, our past events and see our fantastic photo albums.
Our experience shows that delegates leave our meetings feeling motivated, stimulated and rewarded with a considerable increase in the volume of business with their UFO partners. New Members are always warmly welcomed at our meetings and quickly become part of our professional and friendly organisation.
"UFO's diversity cuts across all ethnic and other imaginable boundaries. I feel at home in any part of the world as long as there is another UFO member there!" Willard Mushove, Vision Freight Services (Zimbabwe)