2011 Annual Meeting: Hong Kong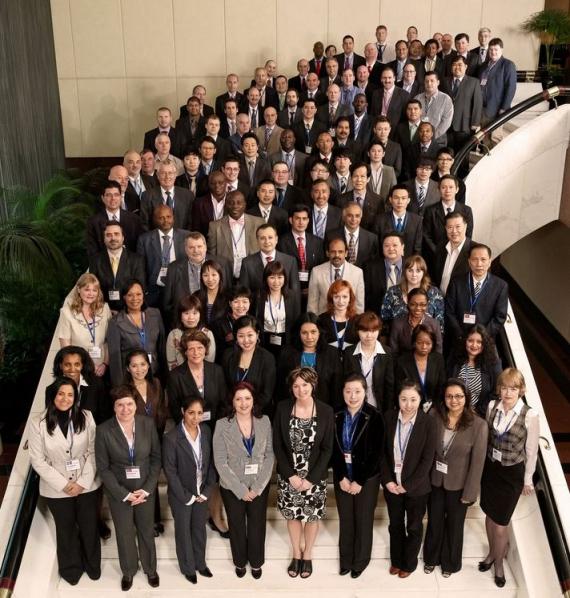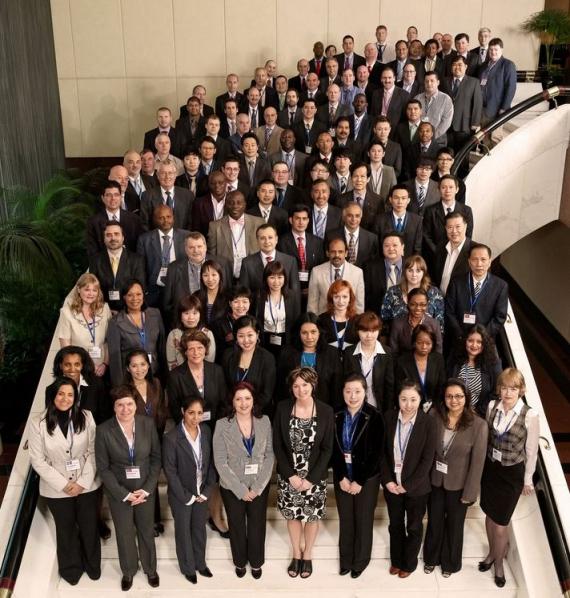 Our 10th Annual Network Meeting was held at the InterContinental in Hong Kong from 9-11 February 2011. We welcomed over 100 delegates from 70 countries.
Our 1st official chance to meet was at the Welcome Reception, held in one of the most prestigious rooms in Hong Kong, with amazing views over the harbour. Delegates collected their name badges and met their overseas partners/friends.
On 9 February, the meeting was officially opened and the goal of the meeting was reaffirmed with Rachel stating that "today's technology makes it easier for us to keep in touch. However, meeting face to face is the key to developing good business and building trust. Over the past 11 years since I established UFO, 2 facts have not changed, independent forwarders need each other and UFO continues to bring them together, from all over the world."
Presentations included a Welcome by Meeting Host, KS Global, Review and Outlook for the Freight Industry, Video Introduction regarding the New Incoterm Revisions, Presentations from New Members, Update on UFO Marketing Activities, Presentation on the New IT Features of the UFO Website.
Delegates then took part in over 800 1-2-1 meetings. All the meetings had been prearranged using our online Meeting Manager system and a strict time management system was in place to ensure this important section of our gathering ran smoothly.
Our evening excursion was at the internationally renowned Jumbo Floating Restaurant.